Sat Nam Rasayan® Büro Hamburg
Düsseldorf
Contact
Carmen Smida, duesseldorf@sat-nam-rasayan.de
Doris Kunz, Mobile 0049 179 79 44 521
Location
School, Lessing-Gymnasium
Ellerstr. 84
40227 Düsseldorf (Oberbilk)
Sat Nam Rasayan Foundation in Rom (IT)
Workshop with Guru Dev Singh
SA 7. Oct. and SU 8. Oct. 2017, only with registration
from 9 am to 5 pm, check in from 8.30 am
***** for actual NJUS please check this website from time to time *****
There is room for 220 participants in the hall. In order to book the course you need to sign up online here.
We will send you the confirmation within 1 day, then your registration is confirmed.
27.09.: There is space for 20 more students.
Cancellation: Please note, by sending the registration your participation is bindly booked. We deal cancellations benevoluntly, especially if you can give your place to somebody else. The following cancellation fees apply for the weekend: if canceled until 30.09.17 via duesseldorf@sat-nam-rasayan.de the cancellation is free of charge, from 1st oct 17 the cancellation fee is 54 € per person.
Hotels: Many hotels are almost booked: please check your accommodation first, e.g. www.booking.com or www.airbnb.com. If you book your arrival or accommodation, please make sure that cancellation is possible. If the class has to be canceled in short term, the school can not cover any costs.
Application form Düsseldorf 2017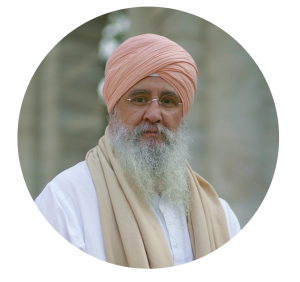 Location & direction
Hall in the "Lessing High School", Ellerstr. 84, 40227 Düsseldorf, Germany (Oberbilk)
Parking is free of charge in the courtyard, the entrance is on the left side of the bus stop.
Bus and train
central station: walking distance 5 minutes (check Google Map)
bus stop "Stahlstraße" (directly in front of the school), bus no: 721, 722, 736
bus stop "Oberbilkermarkt" (walking distance 5 minutes):
Light rail: U 74, 77, 79
Bus no: 732 or tram: 706
Couch surfing
Please look at www.airbnb.com, it is not possible to stay at school.
Times & payment
Fee: 120 € / day, only cash accepted
The payment must be done at your arrival in Düsseldorf before the course starts. We only accept Euros.
Course schedule:
9 – 10 h Kundalini Yoga, 10 – 13 h & 15 – 17 h course
*** times can vary ***
Check in: from 8:30 am
school is locked before that time
Please bring: seat cushion, mat, blanket, drinks
Contact
Carmen Smida, duesseldorf@sat-nam-rasayan.de
or Doris Kunz, Mobile 0049 179-79 44 521
Our terms and conditions: www.sat-nam-rasayan.de/kontakt/agb