Sat Nam! Join the Sat Nam Rasayan sangat for a meditation in memory of our beloved teacher Guru Dev Singh. Just a few weeks before his passing he sat with a small sangat in the Chapel of the Sat Nam Rasayan Center in San Cristóbal, Mexico through this 3:20 hour long meditation. The Sukhmani Sahib is a prayer for peace composed by Guru Arjun Dev ji in 24 chapters, each comprised of 8 stanzas. In this meditation practice each line is recited and the sangat (you) answer it by uttering Wahe Guru.
Date: September 9th, 2023
Time: 12-16h (Europe CEST)
Cost: 54€
If you prefer to practice this in a group, you can register together with some local friends, or join a group in Amsterdam or Hamburg.
Registration:
registration link. In the registration form you can leave most questions open, just check "YES"  for the Sukhmani meditation.
Payment:
Bank transfer to: Sat Nam Rasayan Foundation
IBAN: NL49ABNA0426622944 . Purpose: Donation Meditation
If bank transfer is not possible, you can use paypal to:
www.paypal.me/fateh4yoga/ , purpose "Sukhmani meditation"
The meeting link will be sent to you by Email after the payment has been processed.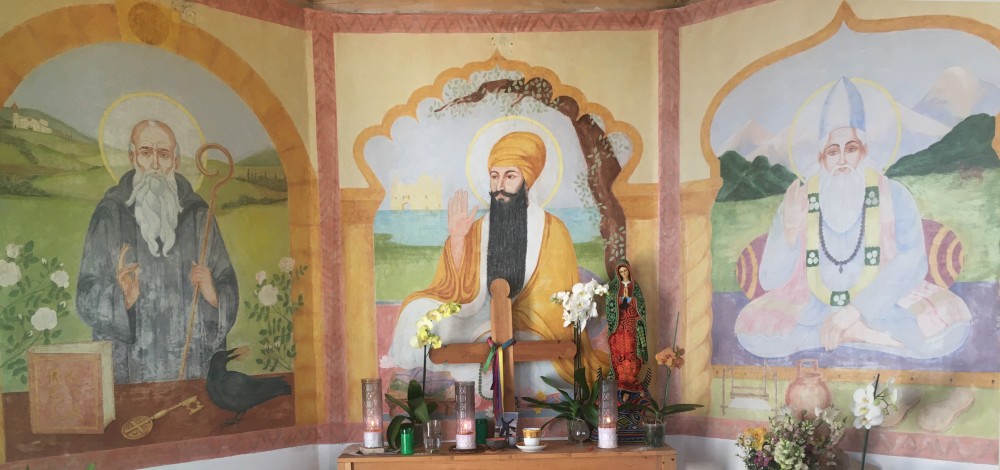 OTHER TIME ZONES: www.worldtimebuddy.com
BERLIN 12:00- 16:00, Sep 9th
MOSCOW 13:00- 17:00, Sep 9th
BEIJING, China 18:00 – 22:00 Sep 9th
LOS ANGELES 03:00 – 07:00, Sep 9th
MEXICO CITY 04:00 – 08:00, Sep 9th
KUALA LUMPUR, Malaysia 18:00 – 22:00, Sep 9th
Updates on facebook: www.facebook.com/satnamrasayangermany/
Sign up for mailing list: info@sat-nam-rasayan.de